Shopping Cart
Your Cart is Empty
There was an error with PayPal
Click here to try again
Thank you for your business!
You should be receiving an order confirmation from Paypal shortly.
Exit Shopping Cart
I like any job that requires the use of a piano tilter.  In this case, a client's old Story and Clark Spinet needed a new sustain pedal, as the original one was accidentally broken in the move into their home.  In most vertical pianos, replacing a pedal means you have to take the bottom board off.  Since you can't exactly access the bottom of the piano while the piano is standing upright, you need to flip the upright on it's back.  Rather than just lay the piano flat on the ground, using a piano tilter gives you a safe and easy way to put the piano on it's back while keeping it raised at a comfortable working height.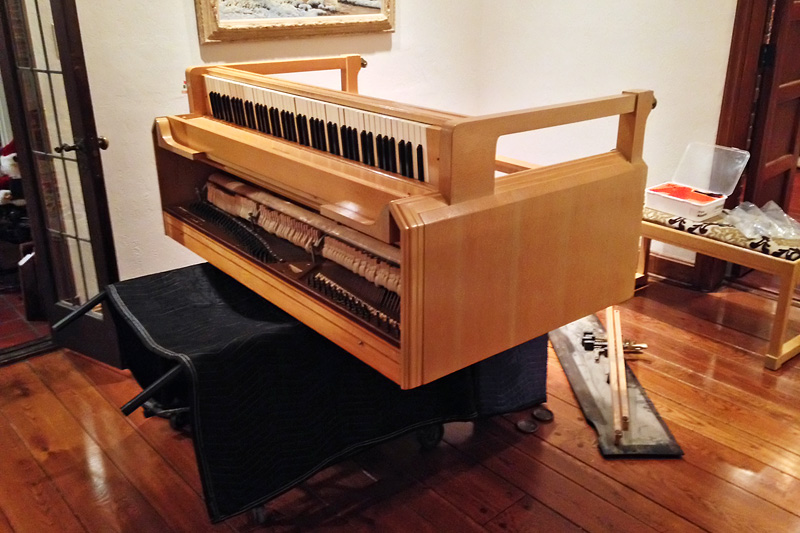 Seeing their piano in this position never fails to elicit an "oh, wow!" from the client.  Once the piano is in this position, it's a lot easier to unscrew the bottom board (which in the picture is already on the floor).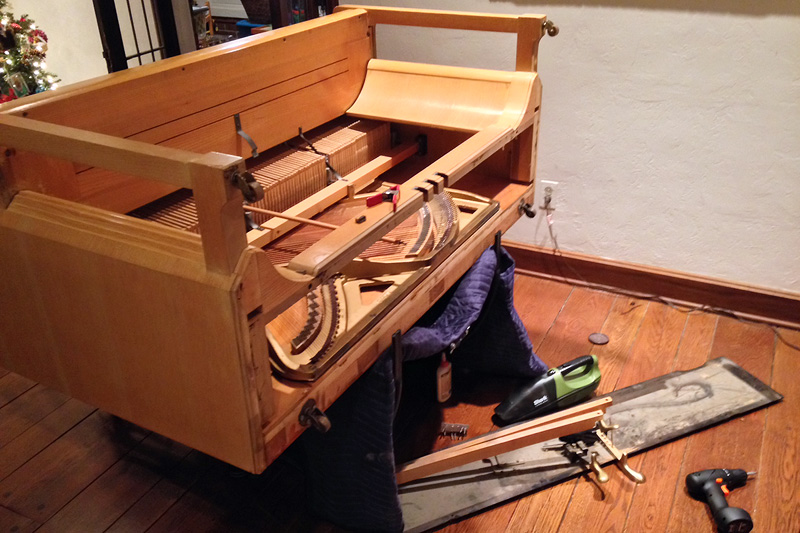 Once there, it's just a matter of unscrewing one of the blocks that holds the pedal in, removing the old pedal, putting in the new one and reattaching it to the trapwork (the long wooden rails you see on the bottom board), reattaching the bottom board, and then (carefully!) flipping the piano back up onto its feet and regulating the pedals so they're functioning properly.
  Easy, peasy!

Categories: Field work
/